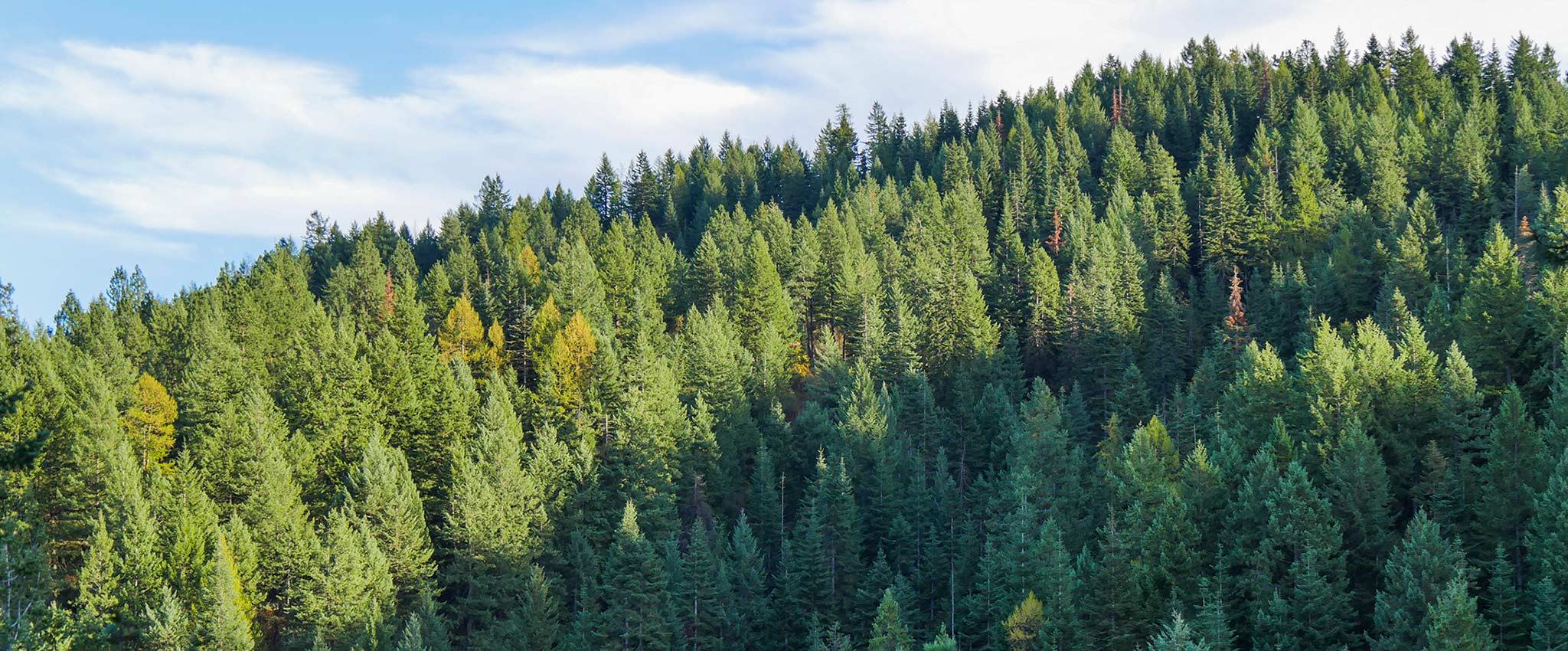 Sherrilltree Achieves Carbon Neutrality in 2021 Through a Partnership with the Arbor Day Foundation
We are furthering our commitment to the environment in supporting reforestation in the Econfina Creek Watershed and joining the carbon offset project in the Mississippi Alluvial Valley.

Early in 2020, our parent company Vertical Supply Group (VSG) embarked on a plan to develop an Environmental and Social Governance (ESG) plan. As a part of this plan, we worked with a 3rd party agency to perform a comprehensive audit of VSG's overall carbon footprint. They took into account our operations, travel, heating, cooling, vehicle usage and more.
Following this analysis, VSG sought a partnership with an organization that was aligned with our mission of environmental sustainability. Through a partnership with the Arbor Day Foundation, we have achieved carbon neutrality through offsetting 100% of carbon emissions in 2021 with the purchase of qualifying carbon credits. To further our commitment, we have partnered with Arbor Day in a multi-year relationship to help us become a more sustainable company both internally and externally.
"Choosing to focus on the future is what the Arbor Day Foundation does best," said Dan Lambe, president of the Arbor Day Foundation. "We are excited to be working with companies who feel the same, like Vertical Supply Group. They too understand the importance that sustainable business practices will have on the environment and the future."
VSG contributions will support the Foundation's work in the Mississippi Alluvial Valley through the purchase of carbon credits. The ongoing restoration work that takes place in the Mississippi Alluvial Valley is vital for countless people and wildlife in the region. In addition to the carbon offsets, VSG has invested in planting 5,000 trees in Florida's Econfina Creek watershed project. This reforestation project supports several cities, including Panama City. Natural disasters like Hurricane Michael devastated the land in 2018, and now the region is ready to be replanted again.
"We wanted to find the right partner for conservation and environmental sustainability. Considering our business connection to trees and forests, the Arbor Day Foundation was a natural fit by investing in carbon offsets through reforestation. With their help, we are excited to embark on this journey to help combat climate change and become a more sustainable company."
–Tripp Wyckoff, CEO of Vertical Supply Group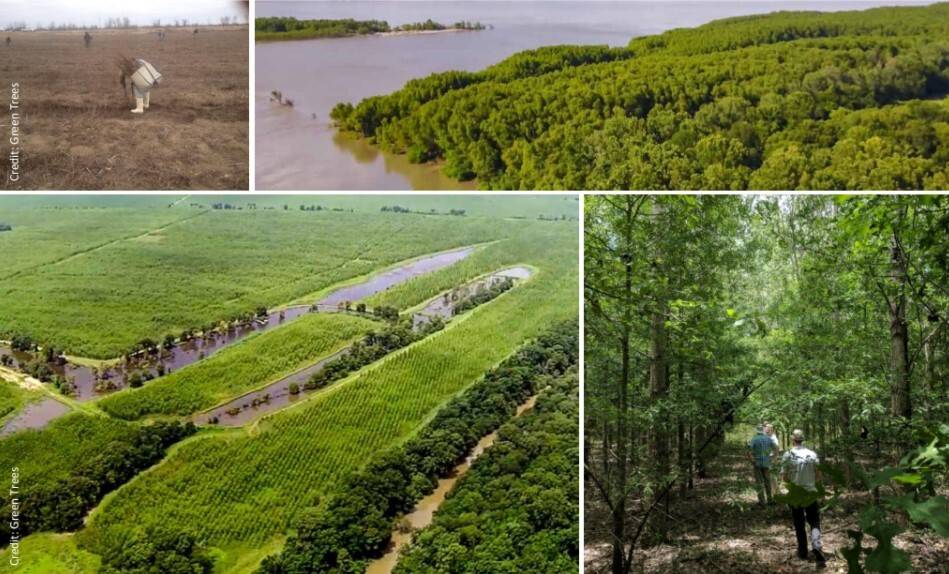 Sherrilltree and VSG as a whole are looking ahead at ways to reduce their carbon footprint at each of their locations. Through the development of an internal task force, we as an organization have identified initiatives to help reduce carbon emissions in the future which include some of the following:
Reduction of electricity through more efficient manufacturing processes
Reduction of plastic in packaging materials
Explore the use of LED lighting in all facilities
Establish, maintain and encourage recycling efforts in all facilities
Evaluate installation of solar panels or purchase of renewable energy
Promotion of rideshare or EV programs for employees
Activation of circular supply chain
Establish a monthly dashboard with initiatives, goals, and estimated carbon footprint reduction by program
Learn more about Vertical Supply Group and our sustainability initiatives at verticalsupplygroup.com.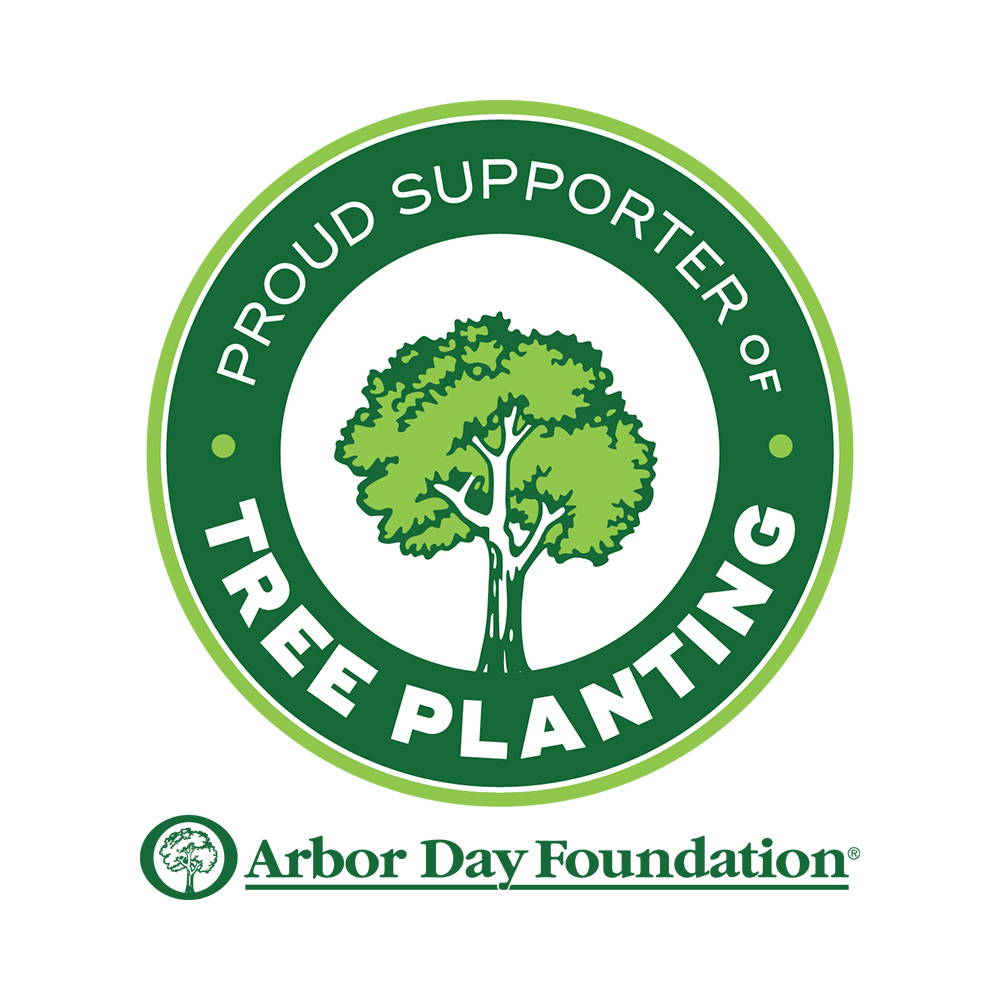 About the Arbor Day Foundation
Founded in 1972, the Arbor Day Foundation has grown to become the largest nonprofit membership organization dedicated to planting trees, with more than one million members, supporters and valued partners. Since 1972, more than 400 million Arbor Day Foundation trees have been planted in neighborhoods, communities, cities and forests throughout the world. Our vision is to lead toward a world where trees are used to solve issues critical to survival.
As one of the world's largest operating conservation foundations, the Arbor Day Foundation, through its members, partners and programs, educates and engages stakeholders and communities across the globe to involve themselves in its mission of planting, nurturing and celebrating trees. More information is available at arborday.org.