Brand Spotlight

CAMP: Innovations for Arborists

Sherrilltree

Jun 8th 2021

Among all the new gear coming out this year, some great innovations are coming from CAMP, a company with a rich history and strong vision for the future of climbing equipment.
Let's start with their name. CAMP is an acronym which stands for Concezione Articoli Montagna Premana. Translated it means Conception of Articles for Mountaineering Made in Premana. CAMP seems a reasonable alternative. They are a fourth generation family led business that started in 1889 with a small forge in Premana, Italy. Inspired by a WW1 Alpine officer to manufacture mountaineering gear in 1921, CAMP has since focused on making strong, lightweight, innovative equipment for activities at height. Lightweight is actually one of the brand's four pillars, and it shows. Their tools are among the lightest on the market, which is great for us, since every ounce adds up after lugging it around a tree all day.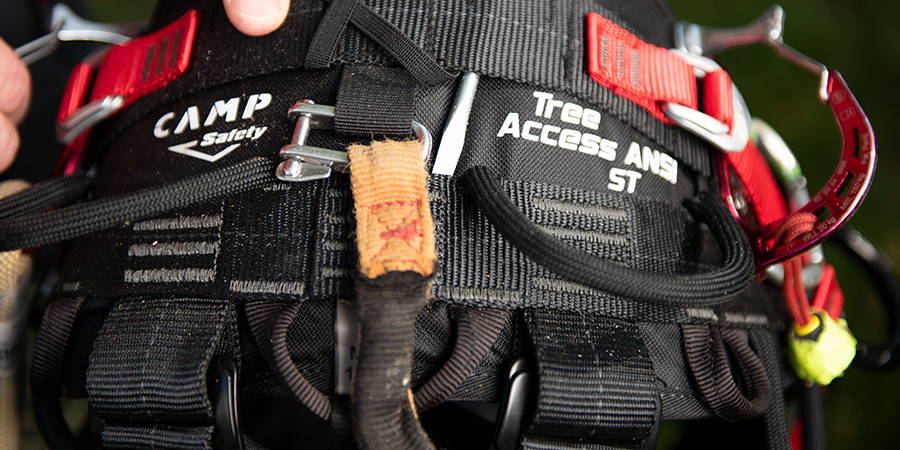 "Arborists are such gear lovers and are always coming up with new ideas."
With more and more gear being made specifically for arborists, it's great to see CAMP bringing their passion for innovation into our space. Jack Perry, CAMP's North American Sales Manager, has spent the last five years continually listening to customer feedback and working with field experts to bring us tools that meet the needs that our growing industry has. If you've met him at a trade show, you know he carries a strong grasp on at-height tools and a listening ear to any improvements we think up. Jack summed up his perspective on working with tree people—"Arborists are such gear lovers and are always coming up with new ideas." Thanks, Jack! If you haven't met Jack, you're missing out, and need to get to the CAMP booth next time you're at a trade show.
Now let's get down to business and talk gear. As the saying goes, the proof's in the pudding! CAMP has released many new offerings this year; lets take a look.
Tree Access ANSI ST is an update to the Evo version, with two rated bridges and updated gear loop positions.
Tree Access ANSI XT is CAMP's answer to what many arborists have been asking for—a harness that is good for climbing AND rated for bucket or aerial lift work. Equipped with the same updates as the ST, the Tree Access XT is a versatile choice for those who mix it up between climbing and lifts.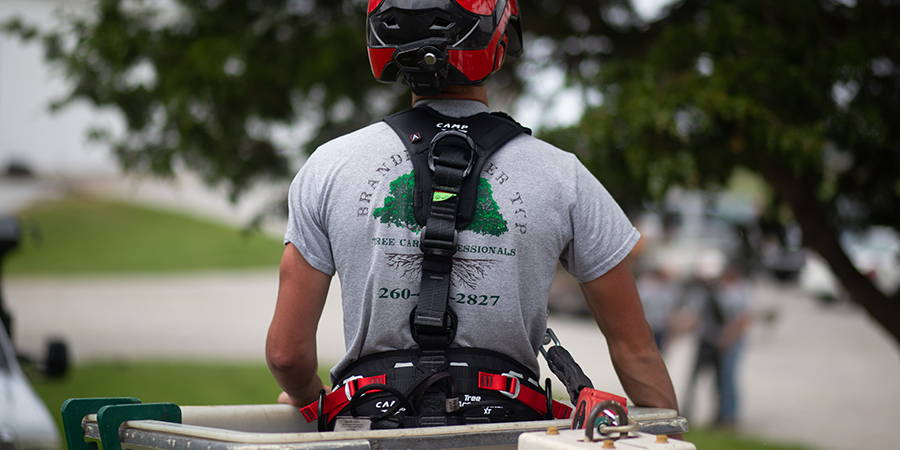 Tree Access SRT- Sticking to their principles of functionality and lightweight design, CAMP delivers the Tree Access SRT to meet the growing demand for saddle support and system management. Don't own a CAMP harness? No worries; it can fit many saddle designs. Some of the bells and whistles- several attachment points for device tending or storage, specific points for attaching the Turboknee System, and multiple buckles for whatever way you prefer to don and doff the chest harness. Note: this chest harness is not life rated or suitable for fall arrest.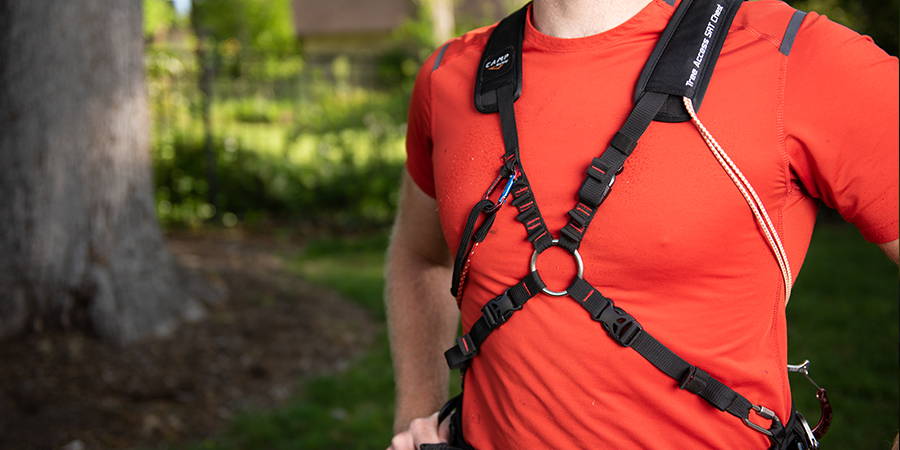 Turboknee System- If you're familiar with CAMP's ascenders, you'll recognize the signature rollers and super lightweight design here. The Turboknee combines their chest ascender with an adjustable foot loop and bungee. This system is exciting because the weight and drag of a knee ascender greatly affect the bungee's efficiency. The rollers reduce drag while the design of both the ascender and foot loop shaves weight compared to similar systems. The result- more range and faster rebound which translates to greater efficiency during ascent. Also, the compact design reduces clutter while you work.
Kilo- When it comes to gear carabiners made for saddles, the Kilo shines on two fronts- function and price. The screw-plate design means no flopping or slipping. The hookless nose means your slings and other textiles won't get snagged when unloading. The 20kg working load means you can hang a chainsaw from it without worry. A bonus- the small holes in the frame allow for creative storage. To top it all off, the Kilo is priced well below other gated, aluminum gear carabiners.
Check out these and other CAMP products on the website to shave some weight off your kit while adding efficiency and innovation! If you have any feedback for future improvements, you can email Jack at jack@camp-usa.com.
Daryl Stanley is a freelance writer, contract climber, arborist, and trainer with over 10 years in the industry.