Rope Runner Pro Inspection Notice
Safety Update
Nov 11th 2021
THE ISSUE
Notch Equipment has received limited reports of users experiencing malfunctioning "Birds" while using the Rope Runner Pro. We ask you to do a manual inspection and a function test of your product, to detect any possible concerns. Please refer to point 3 and point 6 in your user instructions for detailed information on inspection criteria.
BATCH #'S THAT SHOULD BE INSPECTED
Includes the Month and Year of Manufacture dates as follows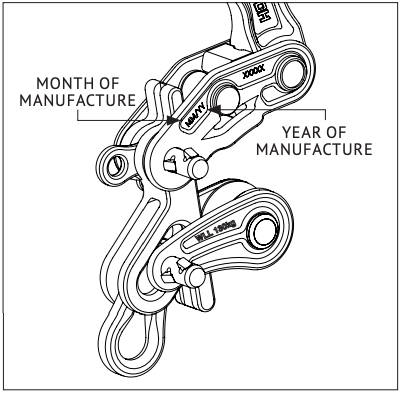 ---
SPECIFIC INSPECTION METHOD
Verify the Bird pivots smoothly and the effectiveness of its spring.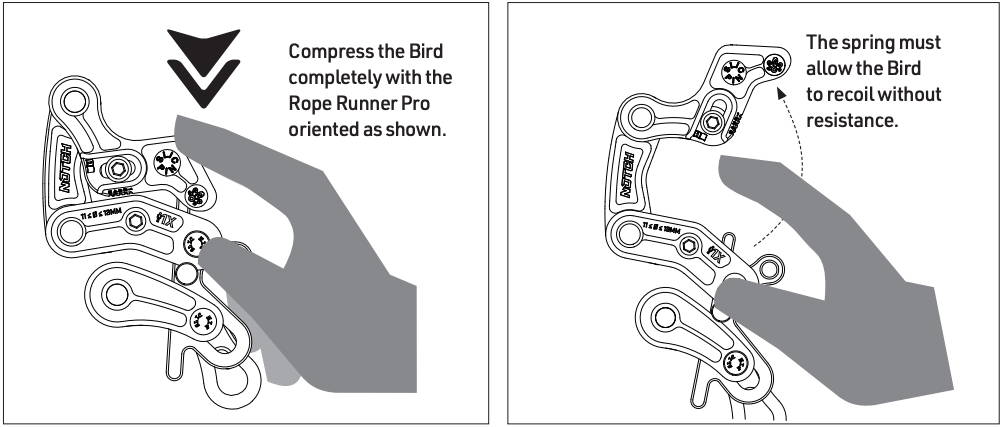 ---
THE REMEDY
At Sherrilltree, we take your safety seriously. In case your product does not pass the functional inspection, please remove it from service immediately and return it for repair or replacement by contacting info@notchequipment.com or calling (833) 795-0604.