Brand Spotlight

Notch Equipment

Sherrilltree Team

Aug 21st 2020
We recently spoke with Mike Ziecik, the product management director of Notch Equipment (@notchequipment), on the arborist industry and what's next for Notch Equipment.
What do you think is so unique about the arborist industry?
It's fascinating that "arboriculture" is a combination of art and science. It's an industry that involves understanding tree biology, geometry, physics, finance, customer service and so many other business functions.

It's remarkable to see the evolution of the industry to be self sustained through development of products exclusively for the arborist industry, and not dependent on incorporating products from neighboring trades such as utility, marine or rock climbing.
What has surprised you about it?
The continued growth and health of the industry. The independence from neighboring trades for product solutions and the emergence of individual entrepreneurs, social media influence, climber camaraderie, growth of SRS climbing and genuine passion for trees by all individuals in the industry.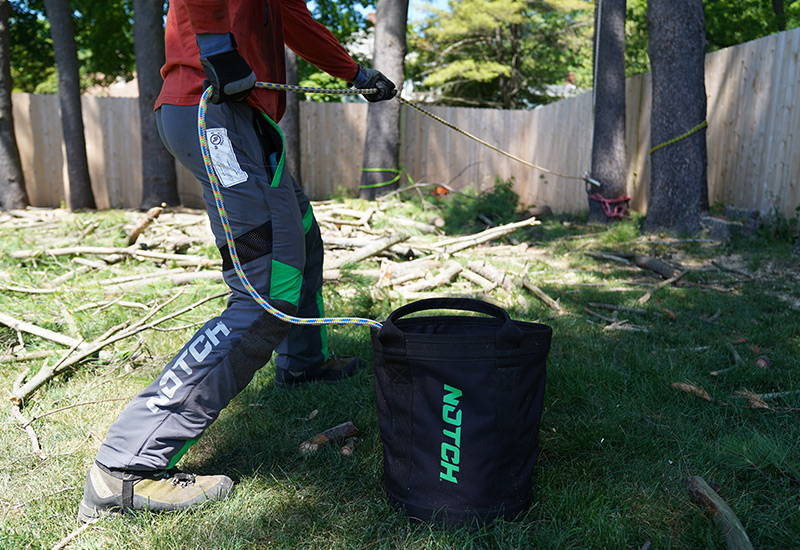 What is the goal of Notch Equipment for the arborist industry?
We are committed to providing innovative product solutions, that our customers count on to work and pursue their passions safely and efficiently every day. We strive to provide the most comprehensive assortment of products for arborists, climbers, emergency, technical rescue and other work-at-height professionals.
How does Notch Equipment keep the industry "safe" on the jobsite or in the products you make?
By providing innovative products that were developed with a high focus on improving ergonomics, fit, form, and function. Our products are vigorously tested in both laboratory & real life application settings. In the development phase we strive to not only meet, but to exceed compliance to all applicable safety standards.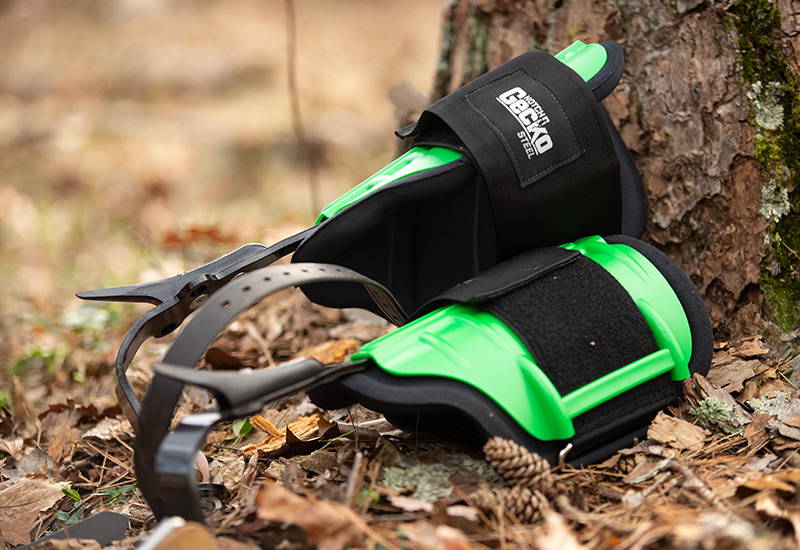 How does Notch come up with new projects / products?
Combination of a few factors, which include macro input from sales team, market focus, & brand fit. We continuously analyze consumer insights which provide the "opportunity" for the product, and this can only be achieved through close participation and observation. We focus on leveraging our core competencies in manufacturing hardware, plastics and textiles. We often partner with designers and engineers which have experience & expertise in specific product line categories to solve problems and enhance products in a unique and innovative way.

While the goal of each project is to solve a market need or existing problem we often seek solutions that are unique and offer us the capability of receiving an IP for the product. We own a few patents and trademarks, but our main objective is creating products that solve a problem or increase efficiency, production, and safety.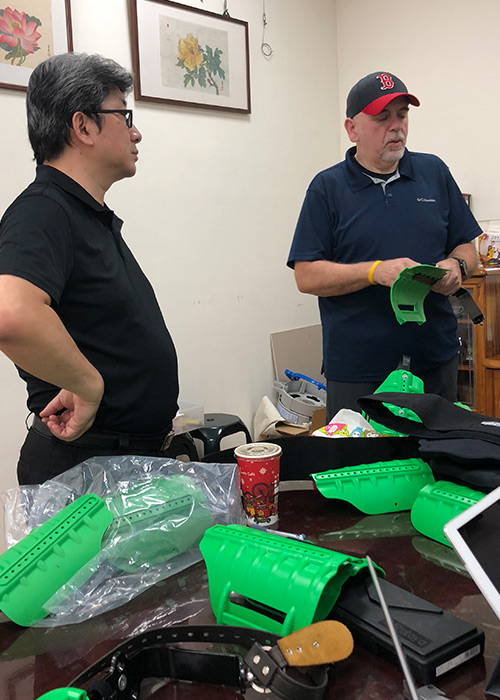 Can you tell us about how you source your products and why?
We only use manufacturers that specialize in specific product categories, leveraging their expertise to execute our product concepts. For example, Notch bags are produced by a manufacturer who solely produces high-performance outdoor bags. When required we will also use outside experts to help us achieve the exact products we need. During the development of the Notch Steel Climbers, we used a plastics specialist to work with our engineering team to ensure the optimal material for the cuffs.

We design and engineer all the products in the US and use only world-class manufacturers across the globe – US, Taiwan, Germany, China, Canada, Finland, Vietnam and Pakistan.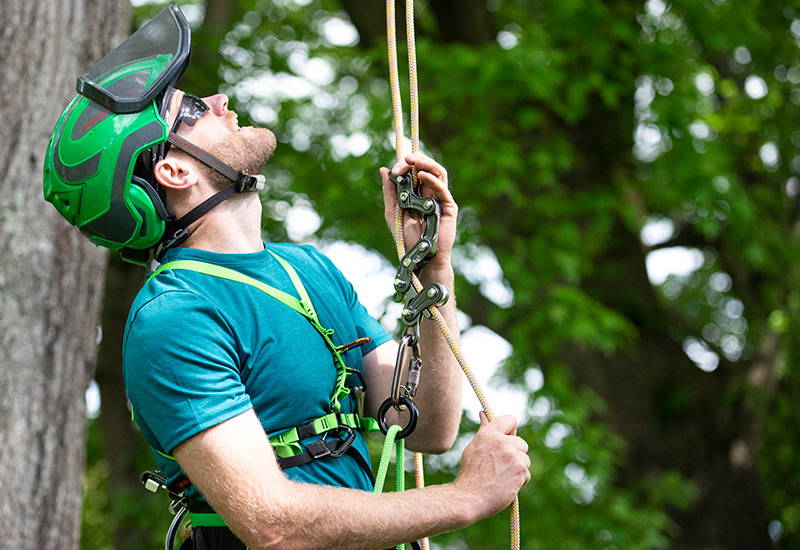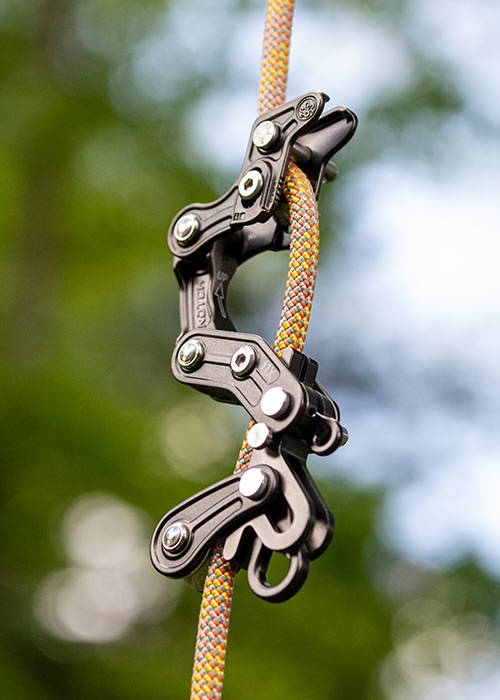 Your biggest project has to be the Rope Runner Pro. What kind of processes did it take to bring that product to life?
You're right. Working in collaboration with the inventor of the Rope Runner (Kevin Bingham) over the past few years has been an incredible experience. The project was not easy as we were trying to improve on the most successful SRS climbing device on the market. Our team worked directly with Kevin in every phase of the project, from concept drawings and prototypes to the final design. Over this two year span, we created 4 different models, including 6 different working prototypes, until we achieved the final version that is now on the market.
Can you tell us any new products/offerings that are on the horizon?
We are actively expanding our product assortment to provide new innovative solutions in existing product categories. Currently we are developing new work positioning harnesses, rigging blocks, ropes, spurs/climbers, & mechanical split tails along with many other products for the upcoming seasons.
Lastly, how can people connect with your company? Where can they try/see your products?
Notch Equipment can be reached via social platforms like Instagram or Facebook (@notchequipment). In addition, a new website is coming soon (notchequipment.com) which will allow direct contact with the brand and full product line-up. Notch products are sold through multiple e-commerce retailers as well as distributed through Vermeer and various OPEdealers.
Thank you for your time and support of Sherrilltree.
---